This PE Department wants our students to be their healthy
best but at the same time we want our students to have
Fun!
Our students give 110% all week long during PE
and by Friday we feel like they deserve a day to just play.
This is why we came up with the idea of FUN FRIDAYS!!! Here is a list of some of our favorite games:
Wall to Wall Kickball Tennis Racket Kickball
Corners Soccer Omnikin Ball Activities
DoubleKickball No Base Kickball
Two Minute Trash Spider Ball
Partner Tag Tae Boe
Octopuss Line Tag
Elbow Tag Groups of Four Tag
Nukum Four Square Volleyball
BeachBall Volleyball Pillow Polo
Four Square with Tricks Four Square Regular
Ping Pong Four Square Cone Ball
Medic Return of the Jedi
Kings and Queen Jumping Rope Activities
Twenty One Shooting Spots
Knock Out Tae Boe
Agility Lines Fitness Circuits
Crazy Circuits Trash Can Ball
Skillastics Mat Relay Line Dancing
Juggling Fitness Walking
Fitness Running Floopball
Straddleball
Crab Soccer
Mingle
Blob
Powered by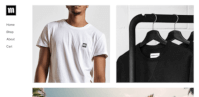 Create your own unique website with customizable templates.